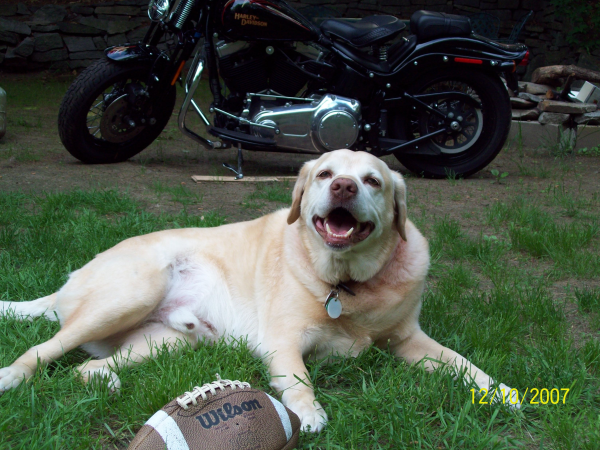 You may recall that Cisco was the first in a line of successful extended-foster relationships that Gemini Dogs has established with our local Lab Rescue organization. He stayed with us while they were working on finding him his forever home, and they did a great job of doing just that.
So, we were very saddened to hear this news from Cisco's mommy recently..."It is with great sadness I write to the friends of Cisco. Cisco passed away Saturday night at Tufts University Animal Hospital in North Grafton, MA of renal failure. We had been fighting with the function of his kidney's along with severe anemia, stomach ulcers and (at the least of our worries) high blood pressure.
Cisco filled such a void in my life and in my heart which is now empty once again. Who rescued who? My heart is broken. He was my best friend. I could always count on him to brighten my day. We were so lucky we found each other.
Everyone who knew Cisco loved Cisco."
...so very true. We love you, Cisco!