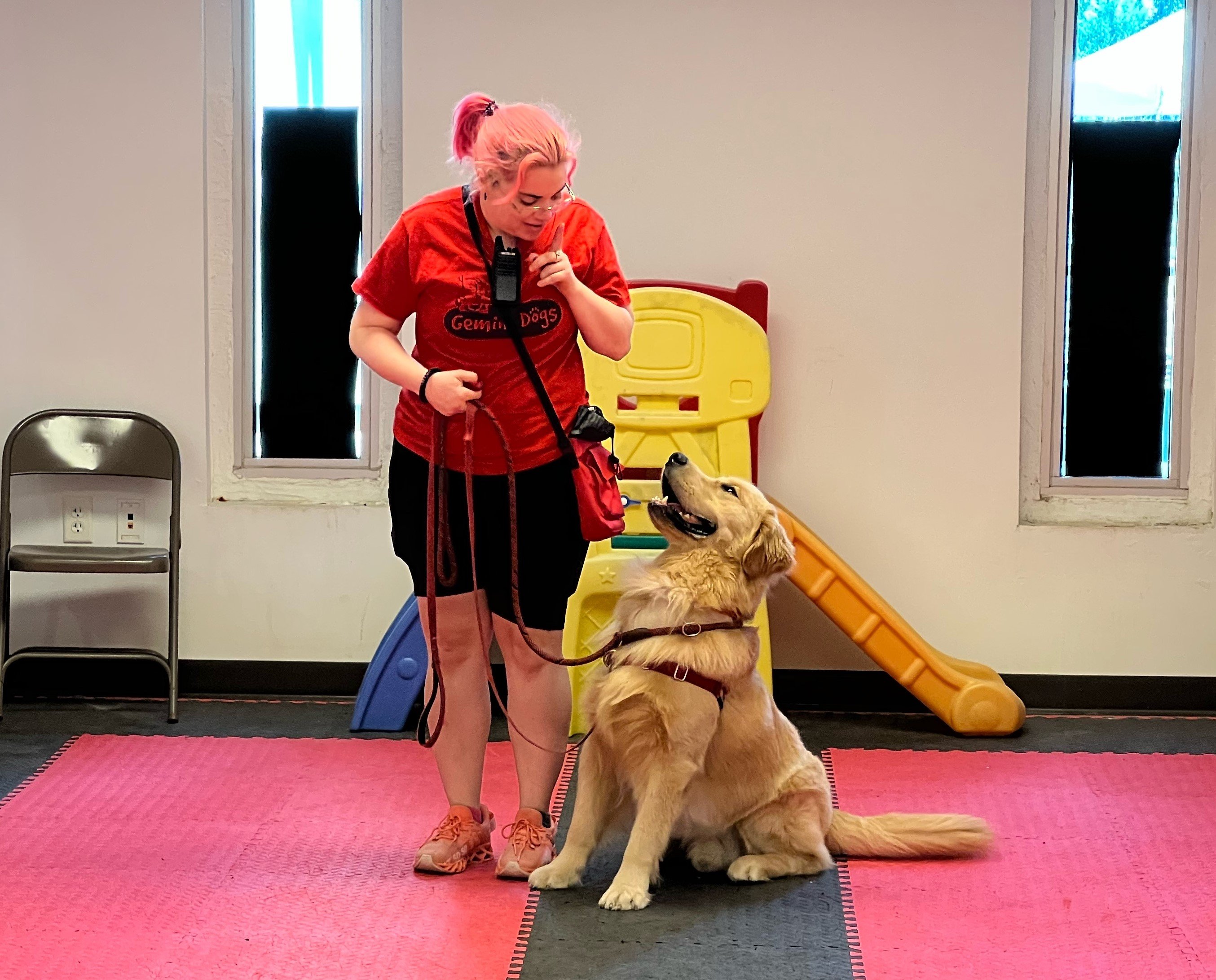 Michelle Doucette, CPDT-KA
Training Manager, Puppy, Obedience, & Tricks Instructor, CGC Evaluator
Michelle is a Certified Professional Dog Trainer - Knowledge Assessed (CPDT-KA) and has been a part of the Gemini family since July 2011.
She has a Pit Bull named Liberty and a mini Dalmatian named Panda (CGC TKI TG1). She also lives with a three-legged Husky named Juniper. Her dogs participate in Agility, Nose Work, Rally, Obedience, FastCAT, and Dock Diving. She has attended numerous seminars and training courses and likes to continuously acquire new dog training knowledge. She has fostered, trained, and placed nearly 100 dogs into forever homes.
She graduated with a B.A. in Human Ecology with a focus in Animal Behavior and her senior project was on Canine Body Language and Safety. She also spent a year-and-a-half overseas, teaching English in South Korea and Vietnam. She takes her experience and love of teaching into the training classroom.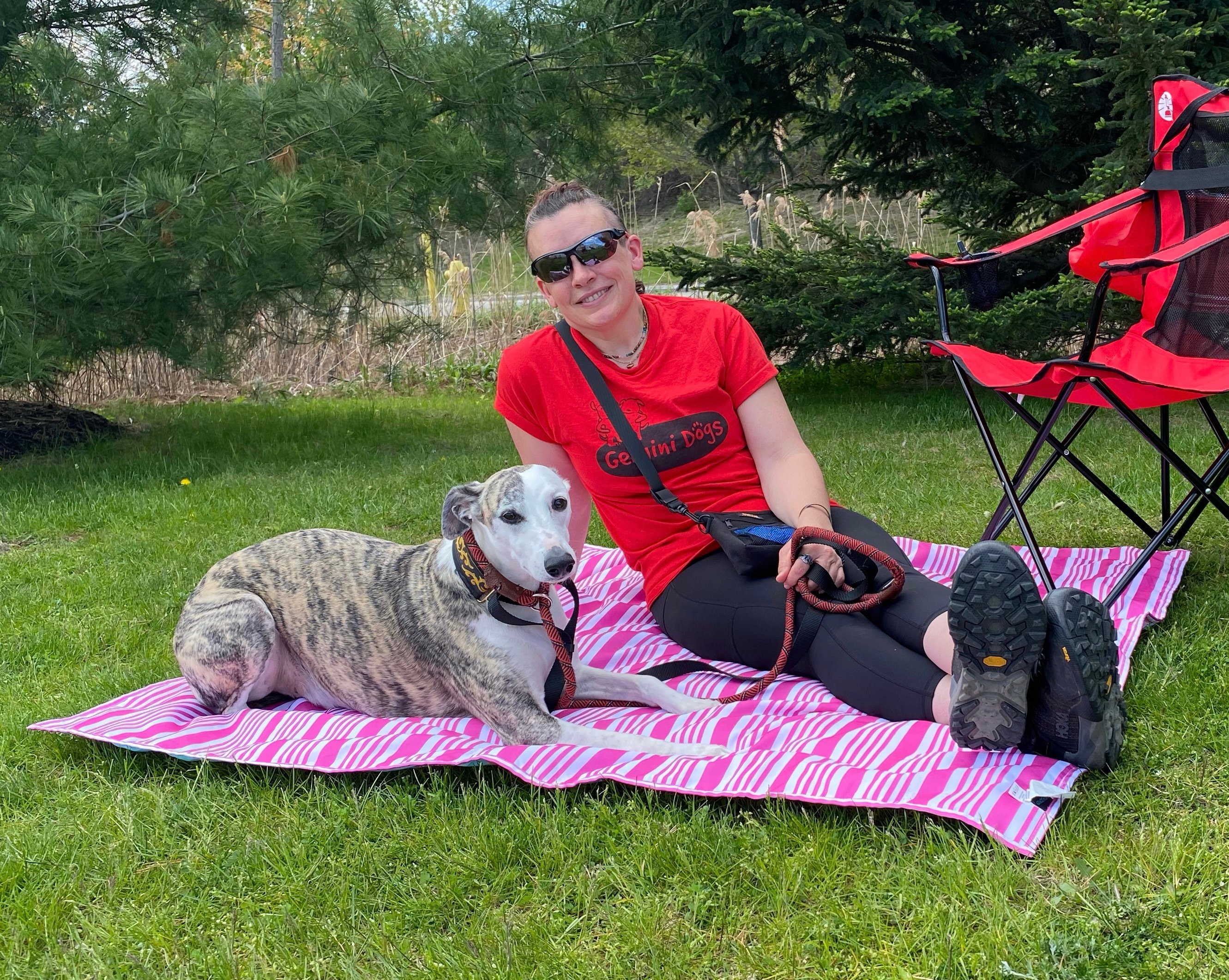 Sarah Power, KPA-CTP
Obedience & Agility Instructor, CGC Evaluator
Sarah is an accomplished dog agility competitor (Neptune has earned his C-ATE2, C-ATCH4, & TACH4, Penny TACH and is now retired, Pearl TACH and C-ATCH and is now retired) and is a TDAA Regional Master Judge.
She graduated from Karen Pryor Academy in 2010 and completed the KPA Puppy Start Right course for instructors in 2015.
She is an experienced Dachshund breeder and raises her puppies using Puppy Culture, a special program of age-appropriate exercises, neurological stimulation, and training designed to maximize each puppy's potential. Her puppies are not only outstanding family pets, but have gone on to achieve success in the performance ring and some have even become service dogs.
Sarah first took classes at Gemini Dogs with her mixed breed girl in the late 90's. She then adopted Jellybean and Penny in 2005, and they started in puppy class and basic obedience, then tried Earth Dog. That's when Penny discovered agility. By 2006, Sarah was taking agility classes with the former owner of Gemini, Carolyn Barney. She later began substitute-instructing for Carolyn's classes. Sarah also began working in the doggie daycare before July of 2007.
Sarah completed her KPA class in 2010 with Carolyn as well. She then worked for Jean McCord and Kathy Austin at Dogs! in Hudson, and later taught some pet dog classes at the Fuzzy Dog in NH for a short time. She then worked for Crossbones Academy in Rhode Island teaching private lessons until January of 2020.
Sarah is a former Volunteer Firefighter has been a 911 dispatcher for over 20 years.