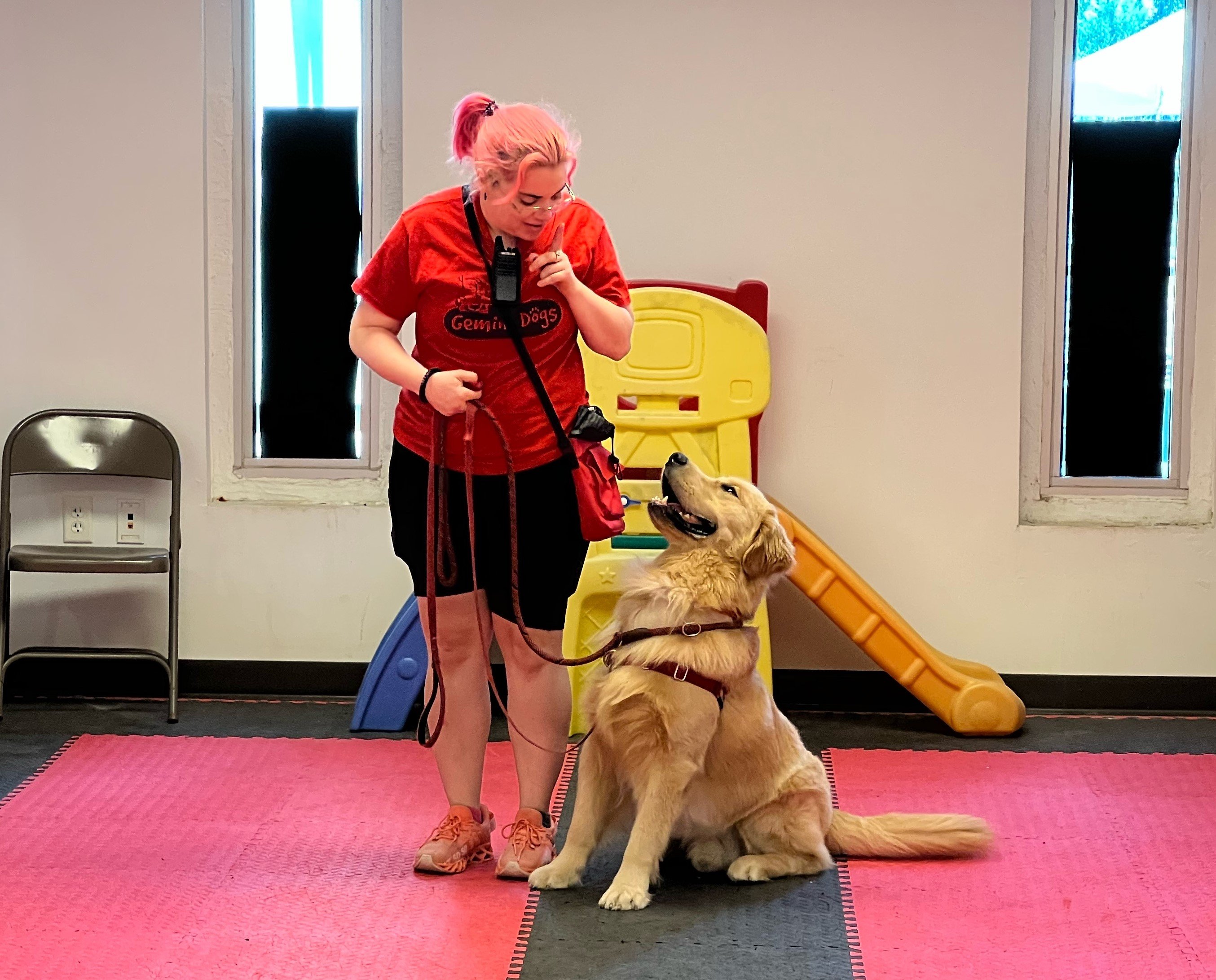 Michelle Doucette, CPDT-KA
Training Manager, Puppy & Obedience Instructor, CGC Evaluator
Michelle is a Certified Professional Dog Trainer - Knowledge Assessed (CPDT-KA) and has been a part of the Gemini family since July 2011.
She has a Pit Bull named Liberty and a mini Dalmatian named Panda (CGC TKI BN TG1). She also lives with a three-legged Husky named Juniper. Her dogs participate in Agility, Nose Work, Rally, Obedience, FastCAT, and Dock Diving. She has attended numerous seminars and training courses and likes to continuously acquire new dog training knowledge. She has fostered, trained, and placed nearly 100 dogs into forever homes.
She graduated with a B.A. in Human Ecology with a focus in Animal Behavior and her senior project was on Canine Body Language and Safety. She also spent a year-and-a-half overseas, teaching English in South Korea and Vietnam. She takes her experience and love of teaching into the training classroom.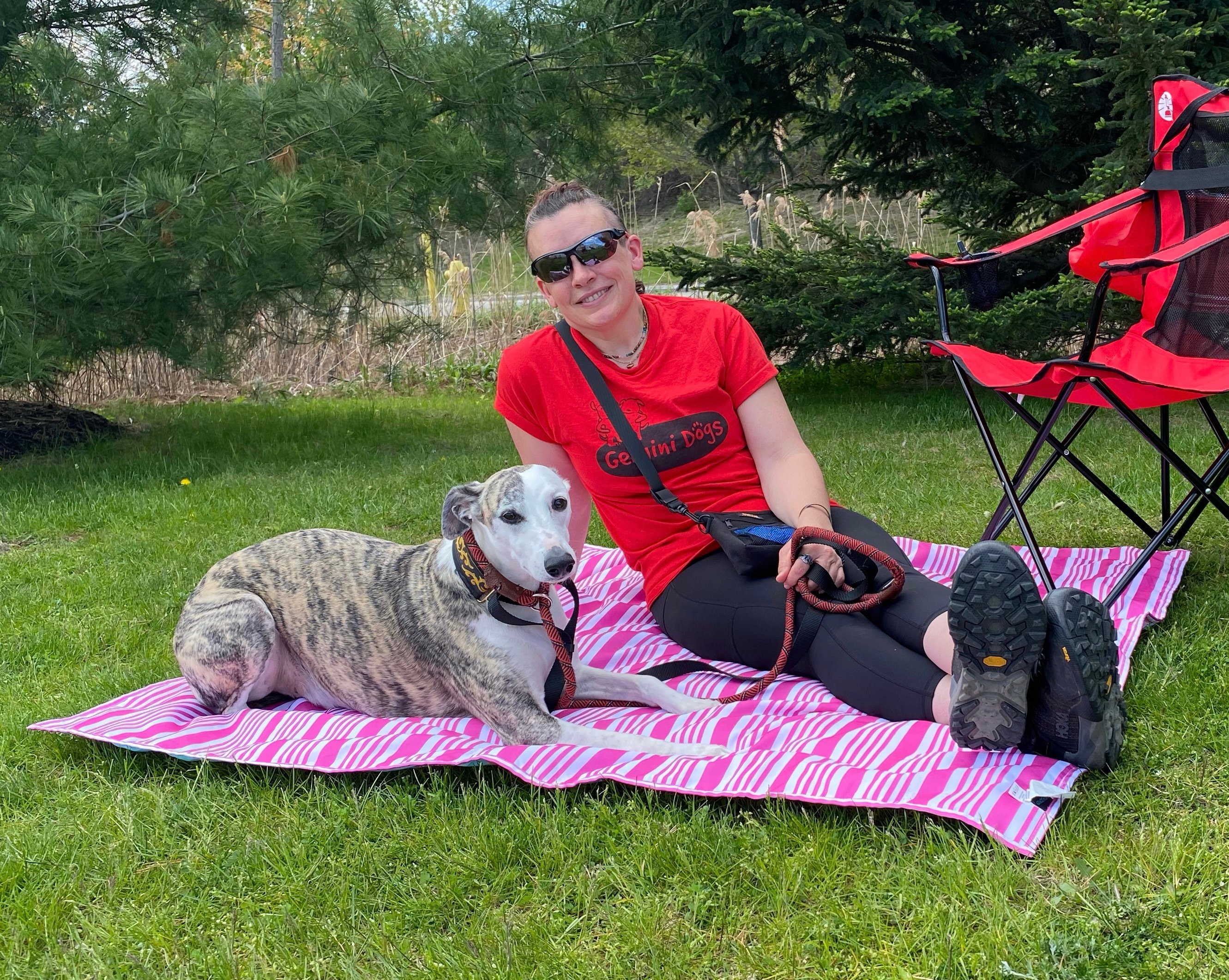 Sarah Power, KPA-CTP, CPDT-KA
Agility Instructor & CGC Evaluator
Sarah is an accomplished dog agility competitor (Neptune has earned his C-ATE2, C-ATCH4, & TACH4, Penny TACH and is now retired, Pearl TACH and C-ATCH and is now retired) and is a TDAA Regional Master Judge.
She graduated from Karen Pryor Academy in 2010 and completed the KPA Puppy Start Right course for instructors in 2015.
She is an experienced Dachshund breeder and raises her puppies using Puppy Culture, a special program of age-appropriate exercises, neurological stimulation, and training designed to maximize each puppy's potential. Her puppies are not only outstanding family pets, but have gone on to achieve success in the performance ring and some have even become service dogs.
Sarah first took classes at Gemini Dogs with her mixed breed girl in the late 90's. She then adopted Jellybean and Penny in 2005, and they started in puppy class and basic obedience, then tried Earth Dog. That's when Penny discovered agility. By 2006, Sarah was taking agility classes with the former owner of Gemini, Carolyn Barney. She later began substitute-instructing for Carolyn's classes. Sarah also began working in the doggie daycare before July of 2007.
Sarah completed her KPA class in 2010 with Carolyn as well. She then worked for Jean McCord and Kathy Austin at Dogs! in Hudson, and later taught some pet dog classes at the Fuzzy Dog in NH for a short time. She then worked for Crossbones Academy in Rhode Island teaching private lessons until January of 2020.
Sarah is a former Volunteer Firefighter has been a 911 dispatcher for over 20 years.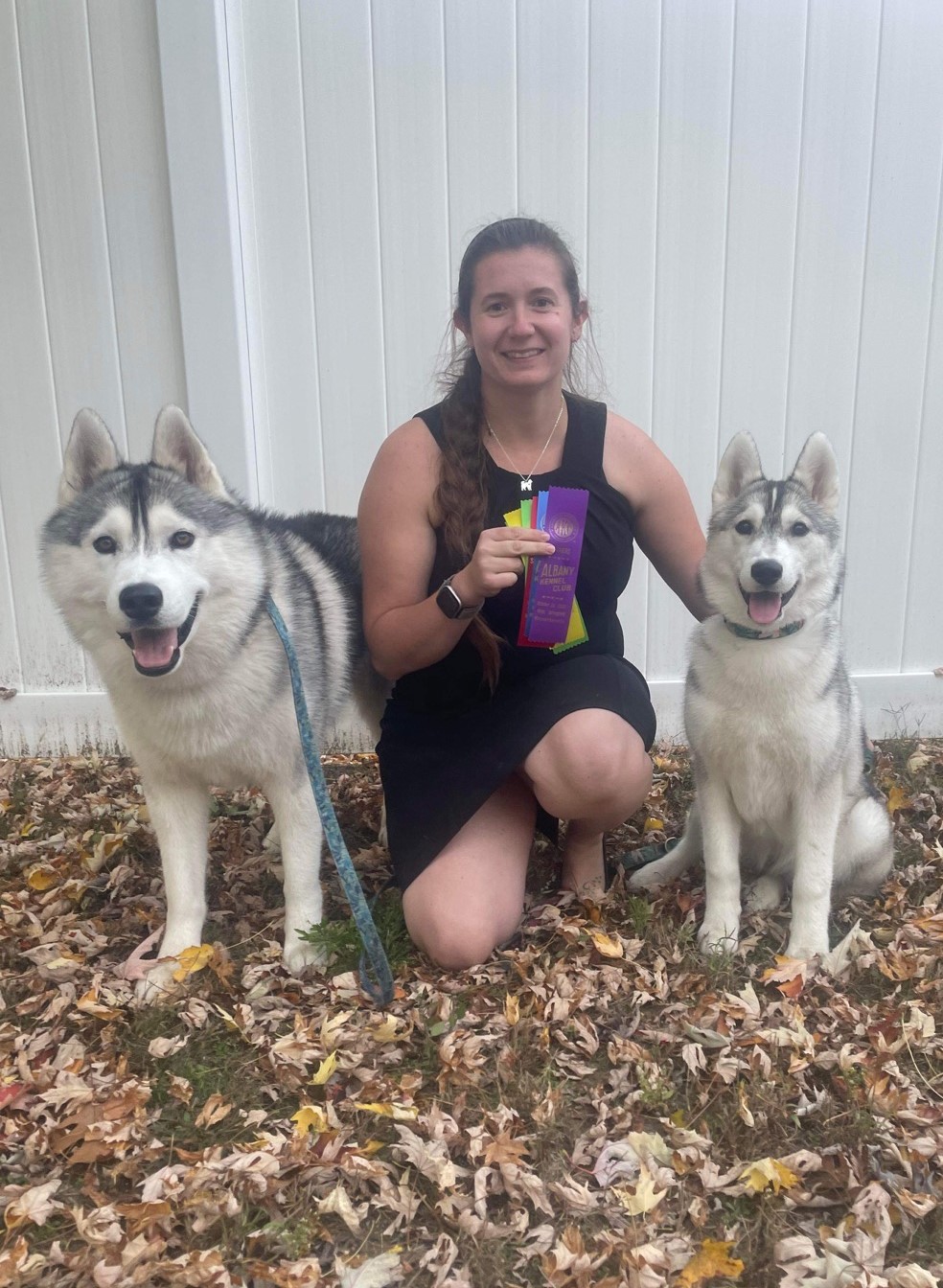 Jennifer Boxell, CPDT-KA
Rally Instructor
Jen is an emergency Certified Veterinary Technician graduating from Becker college in 2018 with a degree in Veterinary Technology and a minor in animal behavior. She discovered during her working career that dog behavior and training is just as essential to the health and well being of dogs as the actual medicine. Thus, sparking her interest into dog training.
She grew up attending various dog training classes with her family pets which inspired her to go into the animal field. She always had a fascination and love for huskies, so in 2020 she was accepted and got the opportunity to travel to Alaska to work as a veterinary technician and dog handler at the Iditarod sled dog race. There, she learned about sled dog behavior and care which helped her understand the mindset of huskies and allowed for a better basis on how to train them. She now returns every year to work the Iditarod sled dog race to expand her knowledge as well as appreciate huskies doing what they do best.
She adopted her first dog in 2020, a Siberian Husky named Denali. She began his training and discovered the world of dog sports and competition. Being a competitive softball player all her life this is just the kind of competitiveness that she needed combined with her love and passion of dogs. After the pandemic and training classes opened again, her and Denali earned his AKC canine good citizen title (CGC) then moved onto his AKC community canine title (CGCA).
She also competes in AKC conformation events with the goal of earning his champion title. At this time they have accomplished many points and is AKC major pointed. Wanting to continue his obedience training after CGC, they starting his rally career. At this time they have earned his rally novice and intermediate titles. They also compete in AKC fast cat (FCAT) events.
In June 2022 she adopted her 2nd dog who is also a Siberian Husky named Kinley. Together they compete in AKC conformation and rally events as well. In conformation, Kinley has completed her Puppy of Achievement (POA) and in the 4-6month confirmation has multiple group placements as well as first in variety group. At just 6 months, she took winners bitch for a major. Also at 6 months in rally she has 2 qualifying scores to her novice title.
Jen has a passion for helping dogs be the best they can be as well as improving the relationship between owners and their dogs. She believes in the power of training and spending time with your dog to help create the happiest life for both owners and their dogs.