Gemini Dogs is very sad to announce the passing of Seattle, a Blue Merle Collie, who attended our doggie daycare once a week with his siblings. Today, we sadly added his name to the "All Dogs Go to Heaven" wall located in the staircase of our training room...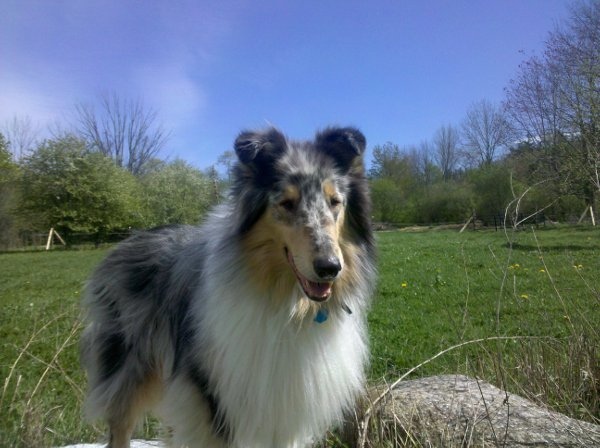 Seattle was a shy and anxious doggie when he first started attending daycare, but as time went by, he became like a happy little puppy when he would run and play with his pals on Thursdays. Our Daycare Manager Marie said, "He really came into his own here. When he first started, he was really anxious, but after he came for a while, we got him to loosen up, and then he would just be so happy when he came in; he would run and play with all of his friends like he was a much younger dog."
Mom said, "You guys made Thursday his favorite day. He always looked forward to it and even though we only had him for two years, they were his golden senior years and well spent...especially Thursdays. Please tell the staff thank you for getting him to come out of his shell."
And I really think that Seattle's mommy said it best when she wrote back to me saying, "I hope there's a Gemini in heaven." We'll miss you, Seattle, but believe me, there is a Gemini in heaven; and you'll meet some great new pals up there...we will see you again soon...