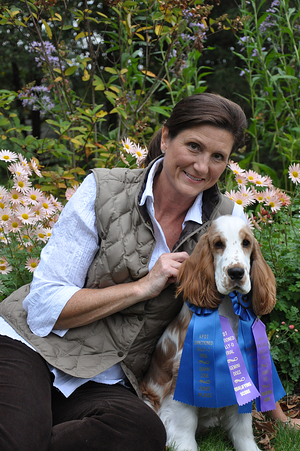 This is Truman (and his mommy) and I just wanted to share this photo and explain a little bit about his ribbons here...
Truman started out in my Puppy Playschool class as a youngster and was a little shy, but he came out of his shell eventually and started socializing with his new-found friends. They had some fun romping during those off-leash play sessions in class; so cute!
I noticed right away that his mom had obviously been working with him on the obedience exercises that we practiced in class, and he was just so good with the training; which I attribute to his mom's dedication and patience with him.
After that class was over, I did a little introductory Rally-O lesson with Truman, and he was just so great, and I could tell that he would do well...so he started taking Rally-O class with Kim, and he recently competed in his first APDT Rally-O Trial here at Gemini Dogs.
Kim and I are just so proud of him; he did a great job and as you can see, he qualified in both runs! Congratulations Truman! Love, Michelle