woof@geminidogs.com for Daycare, Boarding, & general questions
training@geminidogs.com for Training-related questions
grooming@geminidogs.com for Grooming
billing@geminidogs.com for all payment-related questions (including purchasing/changing daycare packages)

Gemini Dogs is open 6:00am-10:00pm every day of the year, weekends and holidays included!
(Staffed 24/7)24/7

Main Office Phone: (978) 486-9922 available Monday - Friday 9am-5pm
Training Phone: (978) 431-0655 available Monday - Friday 12pm - 4pm (Text messages preferred))
Potential Clients Click A Service Below to Apply
Services
For All Your Doggie Needs
About
Your One-Stop Shop For All Things Dog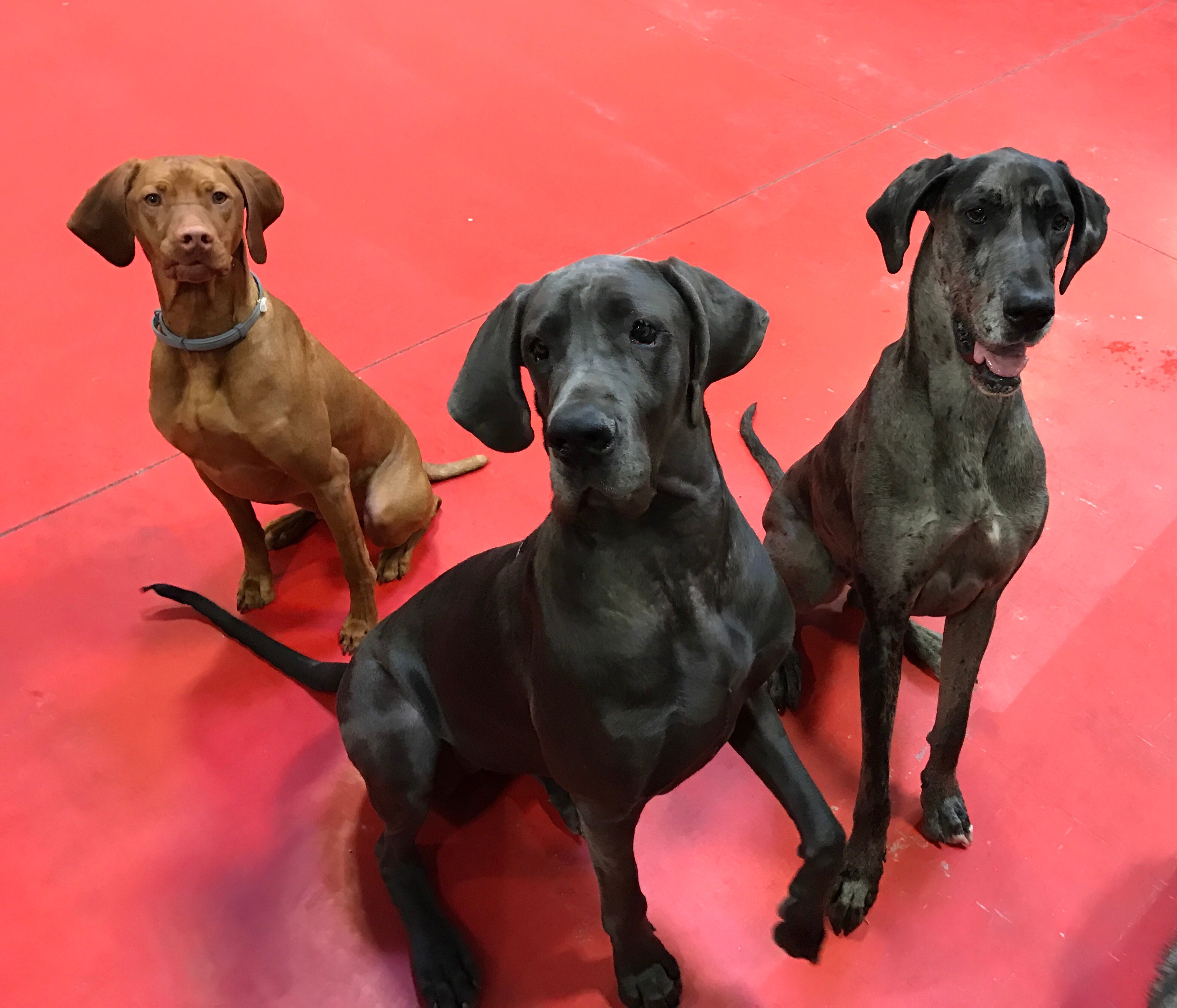 Established in 1991, Gemini Dogs is one of the most well-respected dog care and training centers in New England and is one of the largest dog care facilities in Massachusetts. We provide outstanding dog training, doggie daycare, overnight boarding, and full-service grooming! At Gemini Dogs, we provide your family with everything you need to help to make your life easier. We are the most flexible and caring family that you will ever find!
Doggie Daycare & Overnight Boarding with 24-Hour Supervision
Gemini Dogs offers doggie daycare and overnight boarding and can accommodate over 100 dogs in our climate-controlled daycare nap room. Our securely-fenced outdoor play area provides our guests plenty of room to stretch their legs, play, and make new friends during each visit.
Our facility is staffed 24 hours a day, 365 days a year. Moms and Dads love us because there is always a staff member watching over their babies day and night.
Effective Training through Education and Positive Reinforcement
At Gemini Dogs, we emphasize the fun and love in everything we do by teaching through positive reinforcement methods. Our training methods are based on proven scientific theory. We truly believe that training and behavior modification should be safe, enjoyable, and successful for both you and your dog!
Gemini Dogs University
Work hours making it difficult to find the time to get your dog trained? Wishing you had someone to help lay down the basics and then hand you back the reins? Is board and train beginning to sound like an attractive option but you don't want to be away from your best friend for weeks at a time? Your dog doesn't need intensive boot camp - he needs Gemini Dogs University!
The Gemini Dogs day training program is a great alternative to a traditional board-and-train because you still get to enjoy your dog at home on nights and weekends. It's truly the best of both worlds!
Contact Us
woof@geminidogs.com for daycare, boarding, & general questions.
training@geminidogs.com for training-related questions
billing@geminidogs.com for all payment-related questions (including purchasing/changing daycare packages)
grooming@geminidogs.com for grooming
Main Office Phone: (978) 486-9922 available Monday - Friday 6am-5pm
Training Phone: (978) 431-0655 available Monday - Friday 12pm - 5pm (Text messages okay!)

Gemini Dogs is open 6:00am-10:00pm every day of the year, weekends and holidays included! (Staffed 24/7)